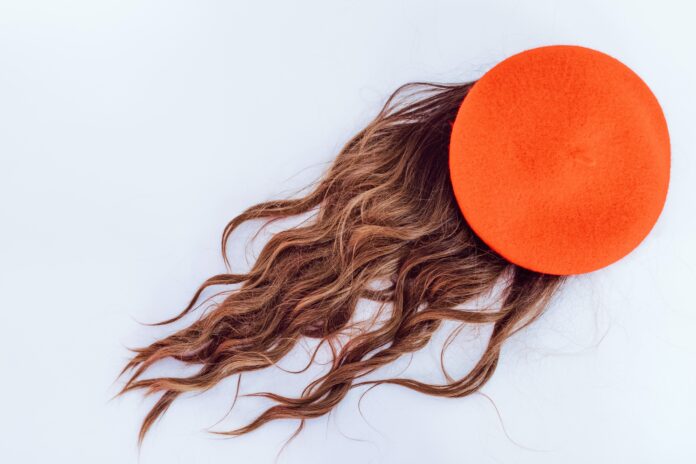 Wigs are a terrific way of trying on any hairdo if you would like to see how curls accent your face or go blonde. Wigs may be dressed up for every event, festival, or celebration. When it concerns wigs, they can help you experiment with different hair colors without causing damage to your hair.
In 2022, some hair colors will also have a lot of promise. Because nothing is completely out when it comes to hairstyle trends, some styles inevitably come and go, especially when it comes to hair color. So, here are several possibilities, such as a honey blonde wig and various brown tints.
Dark Gray-Black
For those who want a black hair color but don't want it to be as dark as jet black, off-black is the perfect hue. Although the deepest hue of dark hair is the famous jet-black, dark gray is a more subdued variation that is shade darker. These off-black wigs will undoubtedly look excellent in 2022!
Brown
Brown is the 2nd most popular hair color worldwide. Therefore, it's no wonder that there are several variants of this tint. However, when it comes to hair colors, it's difficult to go wrong with a classic dark brown that will never go out of style. Dark brown hair extensions are especially in high demand.
Brown Chestnut
Chestnut brown is a one-of-a-kind hair color that looks great on green and brown-eyed people. It also compliments the majority of skin tones, making it a widely flexible hair color choice.
Lighter brown
It doesn't harm to stick with a lighter brown shade that has a natural appearance overall. Although it is not a unique brown, it can complement warm and cold complexions, so it's a good choice for many. It's also an excellent basis for adding golden highlights.
Golden brown
Everyone likes gold, and it also works well as a hair color! Golden brown will look stunning on you if you have a darker or olive skin tone.
Sunset Brown
This should be your next choice if you want to add a twist to your brown hair color. This warm brown with golden undertones is great for people looking for brown extensions with a blonde feel.
Blonde ash
The ash shade of blonde is ideal for achieving a blonde shade with a cream tint. This hairstyle will always be popular because it complements a wide range of skin tones, because of its warm and chilly reflections. These wigs, especially, are in high demand.
Light Ash Blonde
As the title suggests, this different shade of ash blonde is a little lighter than the other colors. It pops out better than standard ash blonde. Although it is still blonde, this lighter blonde has dark, ashy accents to offer a distinctive look for people with lighter skin tones.
Blonde Ginger
Ginger blonde is ideal for people who wish to keep their blonde look with a wig. At the same time, they allow you to show warmer tones of red that a real redhead has.