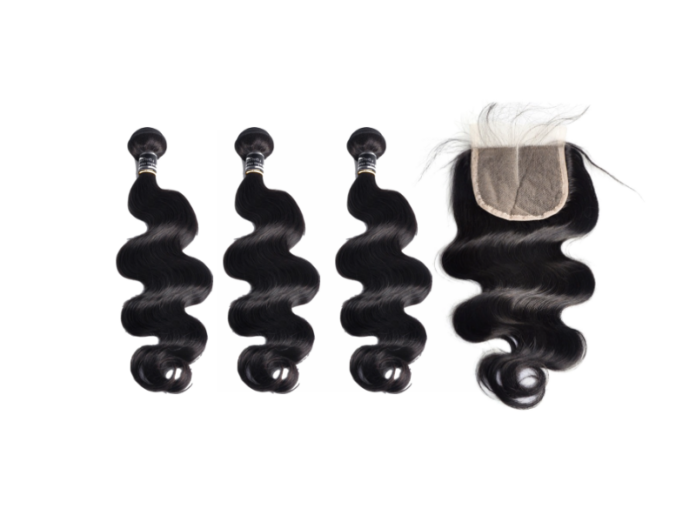 The debate of whether 3 bundles with closure is enough for your hair or not is never going to end. Although there is a place for your preference, your choice mustn't be out of the acceptable standard. Your hair is one of the first things anyone notices about you. Therefore, as much as possible, you must ensure that your hair makes enough statements.
As a newbie in wig-wearing, choosing the length of closure and number of bundles for your wig can be daunting. Even people who have been wearing wigs for ages still struggle with the number of bundles. There are a number of factors determining the number of bundles you will need for your hair. But the most crucial factor, in this case, is the style of closure wig you want. When you choose the hairstyle, your stylist can now ascertain how many bundles you need based on how full your style needs.
How many bundles do you need?
The amount of bundles you will need for your lace closure is heavily dependent on the length of hair you're making. The longer the hair, the more the bundles. However, in most cases, you will be using only one lace closure no matter the number of bundles in use. That means you will use one closure even if you need five bundles. Usually, you may not need a closure for your short hairdo. But when you start going above eight inches, closure is important. For any hairdo with a length ranging from eight inches to fourteen inches, two bundles are enough. If you're going a bit longer, say between sixteen and twenty inches, then you will need three bundles. Depending on how full your hair is, you can use three bundles for a hair length of twenty-two inches. These are the most popular hair lengths, but if you're going higher than twenty-two inches, without a doubt, you will need more than four or more bundles.
Factors affecting the number of bundles you need for your wig
Hair Bundles are not exactly affected only by the length. Some other factors tend to influence how many bundles you will need for your hair. Some of the factors affecting include;
Hair length
As stated above, the length of your hair will, in most cases, affect the number of your bundles you need. As you know, the size of your hair is your choice, and it affects how many bundles are required.
Hair weight
In the wig market today, there are different types of hair extensions with different features. Hair bundles now come in different weight sizes. You may get a bundle weighing 50g while the other weighs 100g. Of course, if you buy the one considered higher, you'll use fewer bundles than the one with a low weight.
Your head size
We all have different head sizes and shapes, and while almost all sizes are beautiful, it affects the hair. Some head sizes will require more hair bundles because of fuller hair and more space, unlike the smaller head sizes.
Conclusion
Getting the correct number of bundles for your wig is essential because it can give you your desired hair, and it may hinder you from getting the right hair.