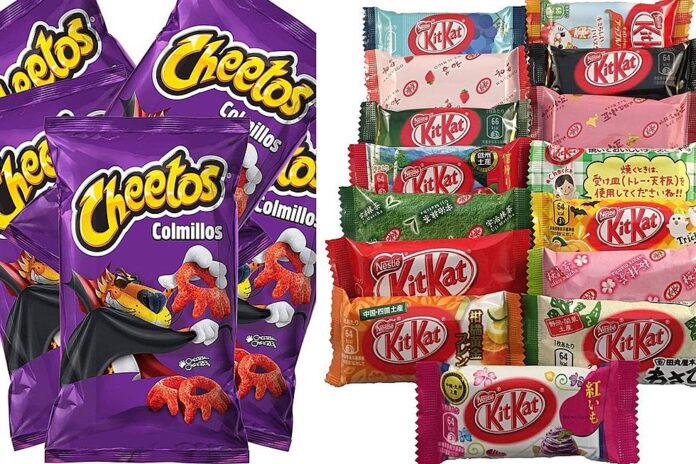 Exotic foods are those you have never tasted before and are not found in your country of origin. The term "exotic" refers to foods that aren't commonly found in dishes. A good example of exotic food is spices. Another type of exotic food that is getting popular nowadays is exotic snacks. It is a unique type of snack found only in a specific country.
Several companies are now engaged in making exotic snacks and have been selling their products in bulk. Below are some ideas and facts about dropshipping exotic snacks.
Dropshipping Wholesale Exotic Snacks
Food flavor preferences in the United States are becoming more exotic. An eCommerce entrepreneur could benefit from Dropshipping exotic snacks at wholesale prices by selling them directly to customers.
At least 97 percent of Americans admit to snacking at least once a week, making it a common eating mode. Exotic snack products have exploded in popularity because spicy cuisines are a huge worldwide food industry trend.
Selecting the right exotic snacks to meet the needs of your target customer is an easy way to capitalize on this growing trend as an online retailer. And you can do this by effectively promoting your online store.
We'll show you how if you stick with us! We've put together this comprehensive guide to help you get started selling wholesale exotic snacks from your online store.
Shift In Consumer Snacking Habits
According to TNA, various consumer trends, such as "exotic flavor variations" and "health and well-being," are fueling growth in the global savory snack market. Ethnic flavors, fruit flavors, and spices are three of the fastest-growing flavor categories, according to ingredient suppliers.
Snack flavors are becoming more exotic for many reasons. The United States of America is a cultural and racial melting pot. We're seeing a wide range of ingredients from around the world on the shelves of our local supermarkets.
Exotic snacks, in a way, evoke the longing for travel that many people felt during the pandemic. When it comes to wholesale exotic snacks, they can transport you to exotic locales.
Similarly, the American consumer's sweet tooth is becoming more of a spicy tooth, which is becoming more popular. Manufacturers are looking for less sweet flavors to keep customers interested as sugar continues to be viewed as a negative.
The combination of sweet and spiciness, or exotic spice combinations, is becoming increasingly popular, especially among Millenials. Snacks with exotic flavors are popular among consumers aged 35 to 44 percent.
The term "exotic snacks" receives more than 100,000 monthly searches on Google's keyword planner. Taking advantage of this growing trend is a must for online store owners.
Reason to Start An Exotic Snacks Business
Using dropshipping, retailers can sell products without investing in large quantities of inventory upfront. Keeping an inventory involves a variety of dangers, such as the loss of value, spoilage, accumulation of excess stock, or a lack of supply.
People who want to sell snacks online as a side gig but are worried about taking on these risks may find it difficult to break into the snack business. It would necessitate a large investment of money (which many new entrepreneurs lack) and a significant amount of time. Dropshipping provides a solution to this problem.
Dropshipping eliminates the need for you to store or manage any inventory. Your supplier maintains all products and orders are pulled, packed, and shipped directly to your customers. Surely, that can't be any easier?