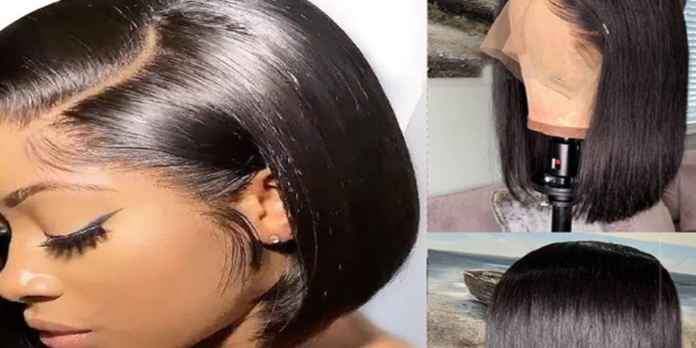 Bob is a classic, feminine hairstyle that is very versatile when it comes to styling options and is suitable in so many environments such as the corporate and entertainment worlds. You can tweak your bob hairstyle to suit your styling needs by using a unique hair color, creating highlights, incorporating waves or curls, gradually reducing its thickness towards the ends, or altering its length between chin-length, neck-length, and shoulder-length. The greatest disadvantage that makes many people steer away from bob styles is the possibility of cutting their hair shorter. Some bob styles, like the tapered auburn bob, also involve reduction of hair volume towards the ends. If you would love a bob hairstyle but cannot cut your hair, you should get bob wigs. In this article, I will give you an in-depth description of the different bob wig styles that you can choose from.
Bob Wig Styles to Try
Balayage Bob wigs
Bobs are one of the hairstyles that really make the balayage style pop. Balayage bob wigs incorporate two colors together, where the base color is usually darker and then random strands of the hair are selected and colored using a lighter color to create an effect like highlights. Balayage, however, is more natural-looking and subtle when compared to the usual highlights. You can add even more dimension to your hair by choosing bob wigs that have different shades of blonde layered on each other.
Straight bob wigs
The most common bob wig style that people go for is the classic straight bob wig. You can either have the wig in a monochromatic color or choose one where many colors are incorporated.
Tapered Auburn Bob Wigs
Tapered auburn bob wigs are bob wig types that get progressively thinner from the hair roots towards the end. These types of wigs are usually denser near the roots and get progressively less dense until only few strands of hair are left. This is a very classy hairstyle that looks best when in a monochromatic color.
Ombre bob wigs
Ombre bob wigs incorporate two contrasting hair colors where one color (usually the darker one) slowly fades into the lighter one. The darker color is usually at the base of the hair strands while the ends have the lighter color.
Wavy bob wigs
Straight bob wigs can get boring or too common. You could get yourself a more unique bob wig that is wavy instead of the usual straight. Wavy bob wigs are very versatile when it comes to styling and using different colors on them.
Curly bob
You could also shake things up by getting a curly bob wig. There are so many variations of curl patterns that you can choose from depending on your preference.
Chin-length bob wig
While most common bob hairstyles are long enough to reach the neck, you can choose to go for a more dramatic effect by purchasing a chin-length bob wig.
Neck-length wig
Chances are when you tell someone you are going to get a bob wig, they automatically assume you will get the neck-length bob wig. These bob wigs usually come in varying lengths that reach any point of your neck.
Shoulder length wig
Bob wigs do not have to be very short. You can choose to be more unique by going for a shoulder-length bob wig.